Partners Profile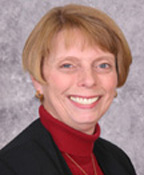 Melissa L. Broman, CPA, CGMA, CVA
Melissa Broman (or Mickey as she is known by most) is a co-founder of the firm with over 20 years of experience in public accounting and consulting. She has been a CPA since 1985 and is the firm's Tax Partner. She also served in the private sector as chief financial officer of a real estate development and property management company.

Mickey has developed specialized expertise in the areas of business valuation, divorce litigation support, and tax planning for closely held businesses. She has given numerous presentations on issues of concern to small businesses, such as entity choice, retirement plan options, and tax planning.

EMail: mbroman@bromanandkosar.com


Donald A. Kosar, CPA, CGMA, CVA
Don Kosar, a co-founder of the firm, has over 30 years of experience in public accounting and consulting. He spent several years in the private sector as chief financial officer of companies in the entertainment and food services industries.

A CPA since 1973, Don is an accounting specialist with extensive experience installing accounting systems and training accounting personnel. In the area of taxation, he specializes in assisting taxpayers in resolving tax disputes and delinquencies.

Industry specialties include Construction, Real Estate Development and Manufacturing.
EMail: dkosar@bromanandkosar.com